Spaces + Inspiration
The Workplace is Changing
The places where we work matter more than ever. They need to help us collaborate better, concentrate better, experiment better and learn better.
Creative Spaces
The Future of Work is Creative
Microsoft and Steelcase are introducing Creative Spaces. This immersive ecosystem brings together place and technology to help people generate new ideas and move them forward.
Focus Studio
A Focus Studio supports the alone time required for creative work, enabling focus while also allowing quick shifts to two-person collaboration with the use of a height-adjustable desk.
Duo Studio
Working in pairs is essential for creativity. The Duo Studio is a shared space designed for paired co-creation. Here, users can work side by side in a place that is comfortable, private and free from distractions.
Ideation Hub
An Ideation Hub is a high-tech destination that encourages active participation. These settings support generative collaboration sessions and promote the fluid interaction between people, ideas, tools and technology.
Maker Commons
Socializing ideas and rapid prototyping are essential parts of creativity. These spaces encourage quick switching between conversation with lounge and perch seating,
Respite Room
Creative work requires many brain states, including the need to balance active group work with solitude and individual think time. A Respite Room offers a place for the brain to rest, form new connections and access spontaneous thoughts.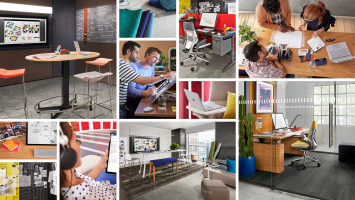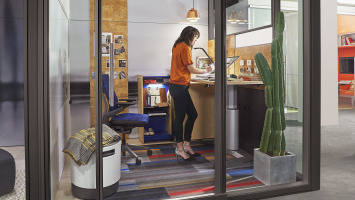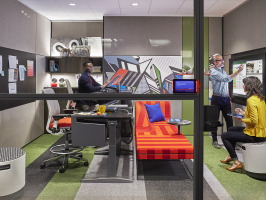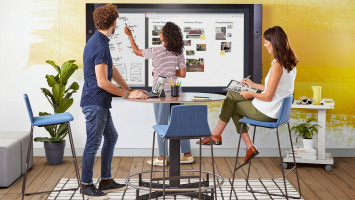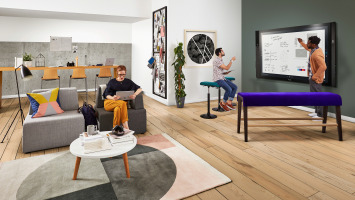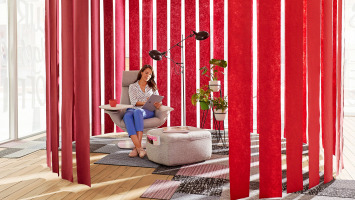 Learning Spaces
Active Learning
Flexibility and variety work with pedagogy, technology and space to support how learning happens in active learning classrooms.
Libraries + Learning Commons
Self-directed learning commons balance privacy with interaction and adapt to changing needs.
In-Between Spaces
Every space is a learning space. Reimagine how lounge, hallways, and other informal areas can be flexible, welcoming learning spaces for individuals and groups.
Learning Spaces & Technology
With a mobile monitor lift, Verb Active Media Table supports monitors being raised and lowered to meet the changing needs of a classroom.
Focus Spaces
Despite the increase in collaborative projects, students still need time to focus. Brody WorkLounge blocks distractions and maximizes real estate by providing an oasis for focused work anywhere on campus.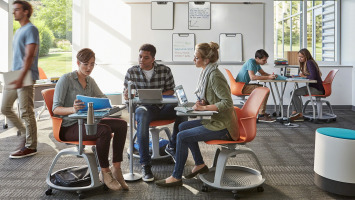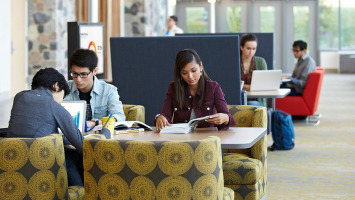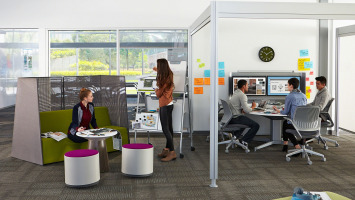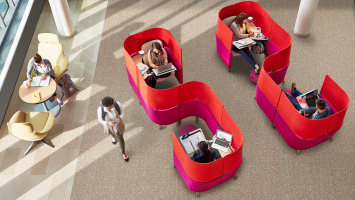 WorkCafé
Social Zone
This zone builds social networks by using nourishment to attract users throughout the organization. This increases opportunities for chance encounters and cross-pollination.
Specialty Zone
The Kitchen + Dine zone supports workers with dining amenities and various food options
Nomadic Zone
This welcoming space supports a community of mobile workers who learn and share knowledge with each other.
Meeting Zone
Meeting Commons offers a system of spaces that promotes collaboration, both planned and spontaneous.
Resource Zone
This environment offers work amenities as well as personalized assistance.