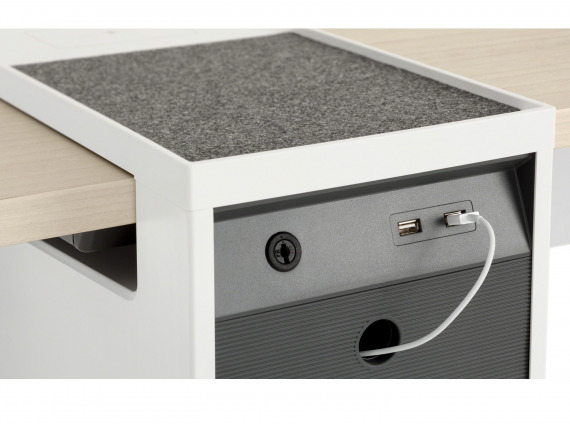 SOTO Personal Console
SOTO Personal Console offers secure storage for bags, laptops, and other personal and professional items. It also features integrated charging options to keep small devices powered all day long.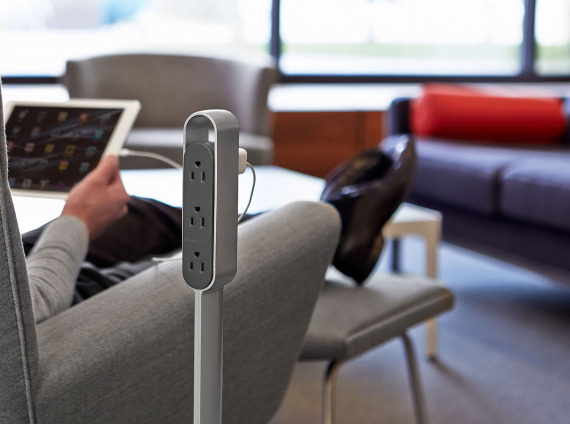 Thread
Thread simplifies power distribution, providing power to the devices we use and the places where we work and learn.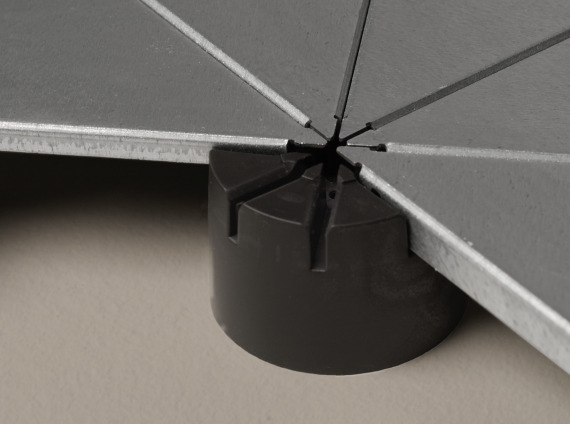 Underscore
A fixed-height, low-profile access floor that creates a unique pathway for routing wires and cable to wherever they are needed.